WELCOME TO S-FIXX
Specialising in adhesives, sealants, garden & cleaning products.
Perfect for the trade and domestic use.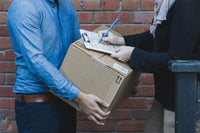 Free Delivery On All UK Mainland Orders
There are no hidden delivery charges. The price you see is the price you pay. Free delivery on all UK mainland orders. All orders are despatched on a 2-3 working day courier. 
What people say
FLEXICOAT

I cannot praise this product highly enough, it is the first and only product I use for sealing and even an adhesive:

Fixing brake and clutch pedal rubbers on my car
Bonding the sealing rubber in the car boot
My 1965 Mustang was letting in water through the air vent in front of the screen, I diluted this down with thinners (my decision, not a recommendation by SFIXX), poured it through the grill and over a year later the car is still waterproof
These people are fantastic

Tony Wilcox
SBOND No GUN 200ml White

I have used various types of adhesives sealants and fillers over many years and I have found my recent purchase of the S Bond No Gun 3 in 1 the best I have ever purchased. It has far exceeded my expectations with every job I have tackled and cannot praise this product higher enough and to me it
"Does What It Says On the Tin"

Dorene Jones
APX4

Used for various gluing and filling holes which then needed drilling and fixings installed. Absolutely does the job. If you're going to fill deep holes then you need to do it in layers. It hardened rapidly and resulted in super strong anchor. So many things like this don't fulfill their promises but this does. Just wish there were some more filling powder colour options and in larger quantities. Top top marks, Rob

Robert Michael Beaumont